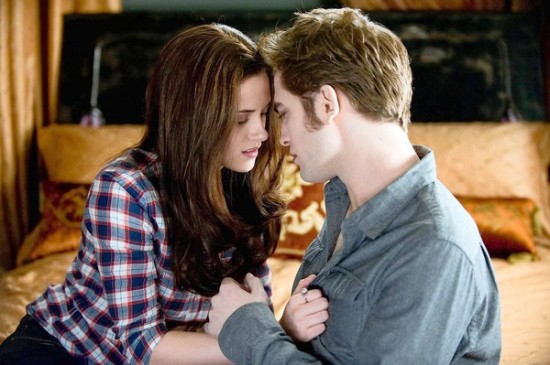 The LA Times breaks down exactly what is to be gained by having Eclipse debut at the Los Angeles Film Festival (LAFF).
"The annual event, which announced its lineup on Tuesday, will feature the world-premiere screening of "The Twilight Saga: Eclipse," the long-awaited third installment in the popular vampire franchise. It's not exactly typical film festival fare, but organizers are hoping it will serve a larger purpose.
"If we program a movie like 'Twilight' that draws audiences that might not otherwise attend film festivals, hopefully we'll expose them to other cinematic experiences that we think are inspiring," said festival director Rebecca Yeldham."
The article goes on to talk about how you can get tickets to the festival, which can be quite pricey. On the other hand, given how much money we've seen people drop on all kinds of Twilight merchandise, maybe $500-$1,000 isn't too much to spend for a once-in-a-lifetime opportunity.
Now if you can't afford this but were planning on going to LA to camp out and line the red carpet, but are worried on how this is going to work at this new venue, don't panic. All the fansite operators asked Summit a series of questions ranging from is camping out allowed, how many tickets are there, to what kind of access will there be to the red carpet. So as soon as we know, you'll know.