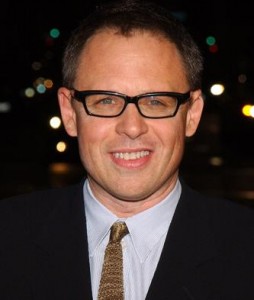 Jen Yamato from FearNet analyzes why Bill Condon could be the best thing for the Twilight franchise.
"Though it's not yet official, this week's news that Dreamgirls director Bill Condon has pulled into the lead to direct the remaining two films in the Twilight franchise has given us plenty of food for thought. What makes the Oscar-winning razzle-dazzle specialist a shoe-in to direct Breaking Dawn over other rumored contenders Sofia Coppola and Gus Van Sant?
Oscar Cred
Catherine Hardwicke had indie film respect (Twilight), Chris Weitz had slick CG epic filmmaking under his belt (New Moon), and David Slade seemed like a perfect genre director to bring the franchise into horror-thriller territory (Eclipse). But while each of the previous Twilight Saga directors has been well-suited to their respective adaptations in different ways, Condon brings with him a very important element that could help the franchise go out with a bang: his shiny Academy Award statuette, won in 1999 for writing the horror-related flick Gods and Monsters.
Condon notched another Oscar nomination for scripting 2002's Chicago, the film musical that effectively relaunched the musical genre in modern-day Hollywood. And even when he didn't directly receive Oscar nods or wins, his films have (Dreamgirls earned eight nominations and won two Academy Awards; Kinsey earned one nomination; and Gods and Monsters earned actors Ian McKellen and Lynn Redgrave their own respective nods). He also co-produced the 2009 Academy Awards telecast — which, if we all recall, wasn't that well-received, but hey — it's the Oscars!"