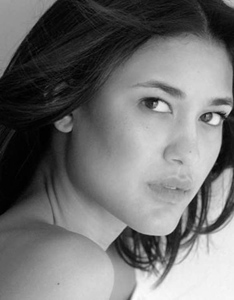 Julia Jones is doing a benefit for WFT (the Weelock Family Theater) in her native Boston. According to the press release:
"Being involved with WFT was one of the most fortunate aspects of growing up in Boston. Doing shows there fostered my creativity and imagination, provided a rich sense of community, and most of all, gave me the confidence to attempt acting professionally. I am eternally grateful to the WFT staff and cast members who challenged and supported me throughout my adolescence." – Julia Jones
A Night with Julia Jones! A Beneft for WFT on Thursday May 27.
This exclusive evening commences at 6:00pm with a private reception at the Theatre. Meet and mingle with "Twilight's" newest star and WFT alum (Little Women, Charlotte's Web, Aladdin) Julia Jones, who plays Leah Clearwater, the lone female shape-shifter in the Native American wolf pack.
WGBH's Jared Bowen will interview Ms Jones at 7:00pm on the stage at WFT.
General Admission: $25.00 (Jared Bowen interview only)
Priority Seating Adult: $100.00 (includes private reception)
Priority Seating Youth (under 18): $50.00 (includes private reception)
For tickets to the Benefit with Julia Jones call the Box Office at 617-879-2300 or click HERE.
Would you and your family like to have dinner with Julia on Thursday May 27?

In addition to the events at WFT, Ms Jones has agreed to an intimate dinner on the 27th.  This is a rare opportunity to catch a rising star before the kleig lights and media glare alerts the world.  This private dinner will be auctioned off prior to the WFT Benefit, with this special dinner going to the highest bidder.  Bidding starts at $2500.00.
Dinner will take place immediately after the WFT event and will be held at the splendid South End restaurant  28 Degrees.  Join Ms Jones, Jared Bowen, and WFT Artistic Directors for a dinner you'll never forget!
To bid, please contact Charles Baldwin at 617-879-2147 or Kay Elliott at  617-879-2252."
Via Blackpack