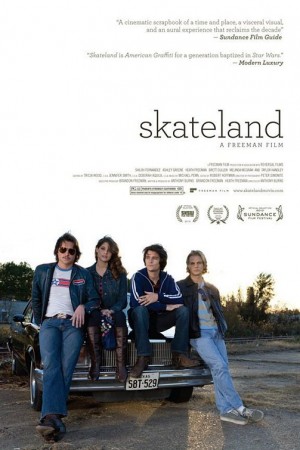 IESB is back with an Ashley Greene interview:
"Just last week, a handful of online websites, including IESB, got to chat with Twilight star Ashley Greene. During the interview, she spoke about her role in the upcoming indie Skateland, about the dramatic events in small-town Texas in the early '80s, that force a 19-year-old skating rink manager to look at his life in a very new way, and how bummed she was to miss its premiere at Sundance.
The actress also talked about the difference between working with Chris Weitz for The Twilight Saga: New Moon and David Slade for the next installment, The Twilight Saga: Eclipse, and how she would love to try her hand at comedy, musicals and action.
Q: Can you talk about Skateland? Did it hurt not to be able to be at Sundance for it?
Ashley: I did really want to be there. For anyone who doesn't know, Skateland is an independent film I did, directly after Twilight. It's a movie that takes place in the 1980's. It was directed by Tony Burns and, when it got into Sundance, I actually cried. I was in New York, doing press for New Moon, and that was the one thing I wanted and needed. We had Twilight, and I had just signed on to do The Apparition, and I was a lead in a studio film, which was incredible. And then, I said I would love for one of my films to go to Sundance. I will not go to Sundance unless I have a film there because sometimes it's kind of a circus. So, it got in, I was ecstatic and then the snow ruined everything.
"