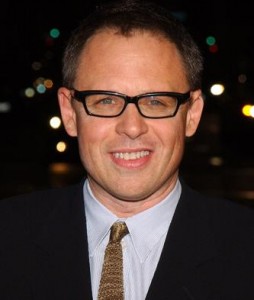 According to Mike Flemming at Deadline Hollywood:
"EXCLUSIVE: Bill Condon has emerged as the number one choice to direct the final two installments of The Twilight Saga: Breaking Dawn, I'm told. Summit Entertainment hasn't signed him, but I'm told that after several strong meetings, they are negotiating. Condon was among a list of A-list directors approved by Summit and Twilight author Stephenie Meyer."
Mike is a colleague of  Nikki Finke, who was the person who previously broke the story that Sofia Coppola and Gus Van Sant along with Condon were in the running. Nikki tends to get things right, but she isn't fool proof. Notably she got the Eclipse director wrong initially stating that Juan Antonio Bayora would get the gig.
Read the whole account on Deadline Hollywood.