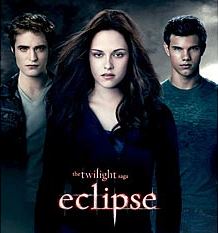 According to Yahoo News' Plugged In site:
"Hardly any big-budget movie goes by these days without an accompanying video game release — but the absence of a game based on Stephanie Meyer's Twilight property is causing publishers to miss out on millions, according to British trade paper MCV.
"Given how hot a property it is, Twilight could easily present a seven-figure exploitation opportunity," analyst Nick Gibson told the publication, "especially if publishers look at taking it beyond retail gaming and considers network gaming."
Gibson goes on to suggest such a game would perform well with the broader audiences of the Nintendo's Wii and DS machines, and would be unlikely to be targeted at gamers with Xbox 360s or PS3s."
So here's the question, given that Twilight is undeniably a predominantly female driven enterprise, is there a strong enough female gamer market considering that the industry given, current market trends and research, is male dominated?
Also given the vast ways in which the Twilight was marketed for New Moon, everything from make-up to Burger King sliders, would a video game have been a welcome item or one more forgettable piece of a marketing blitz?
And in case you are wondering what happened to student videogame developer Brandon, here is his website. TY to NollieMarie07 on Twitter for the heads up.