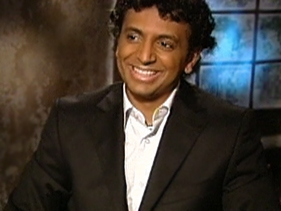 At first the list included Gus Van Sant, Sofia Coppola, and Bill Condon discovered by Hollywood insider Nikkie Finke who writes for Deadline Hollywood. Then the name Stephen Daldry surfaced discovered by the LA Times. Right after that MTV (there seems to be a pattern here, you'll see in a minute) asked The Runaways director, Floria Sigismondi, if she were interested and she gave a polite and non-committal answer.
Now enter M. Night Shyamalan, director of the upcoming The Last Airbender that stars Jackson Rathbone. MTV put the question to him, and to our surprise M. Knight (can we call him just Knight?) was a apparently fan of the first movie…who knew?
""I would've loved to be– I love the series, and Catherine [Hardwicke's] movie, it was one of my favorite movies of that year," he said. "Really, I thought tonally, it was a perfect movie. I called her up after I saw 'Twilight' and was like 'That was amazing.' So I'm a big fan."
Read the rest at MTV.
So, what do you think of the latest person to express interest in the project.