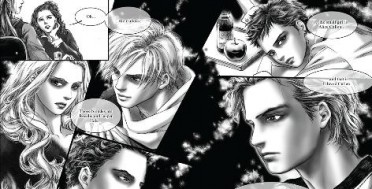 USA Today covers the release of the Twilight Graphic Novel Part One which goes on sale at midnight tonight.  They talked to artist Young Kim about illustrating the book.
Kim says: "It is always difficult to visualize text, since everyone has a different interpretation of it, but I tried to be as faithful as possible to the descriptions in the book, and Stephenie's review and input were greatly helpful."
The article also sites a poll that we ran about fans of the series interest in purchasing the book and spoke with Pel about the possible popularity the book would have.  Speaking for all fans out there, Pel said, "The movies are great, but I think we all want a new book by Stephenie Meyer."
Read the full article on USA Today's site.