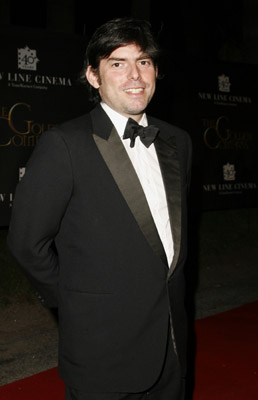 Frosty from Collider interviewed Chris Weitz on the making of the New Moon DVD.  Now Frosty had a different perspective from most in that he was able to get some early info from Chris back at Comic Con. Check out the interview, it shows how things evolve over time.
"With The Twilight Saga: New Moon hitting DVD and Blu-ray on March 20, I was able to talk with director Chris Weitz about the upcoming release.  When the film was getting ready to hit theaters, I asked Chris Weitz about the eventual DVD release and he told me to expect a commentary from Kristen Stewart, Robert Pattinson and Taylor Lautner and about ten minutes of deleted scenes.  So when I got the specs of the DVD/Blu-ray and saw there was no commentary and no deleted scenes, I knew this would be the main topic of conversation.  Also, I asked everyone on Twitter to send me questions and a ton of you asked me about the deleted scenes and commentary.
The way Weitz described it to me, the reason you're not going to be able to hear Kristen, Rob and Taylor is due to time.  When they were recording the commentary, for whatever reason, they couldn't fit it into the schedule.  I know it sucks for fans that were looking forward to it…but the DVD is due around the time the movie is getting released and that last month is very rough on everyone."
Check out Chris' answers to what happened to the actor commentary and where missing scenes may be on Collider.