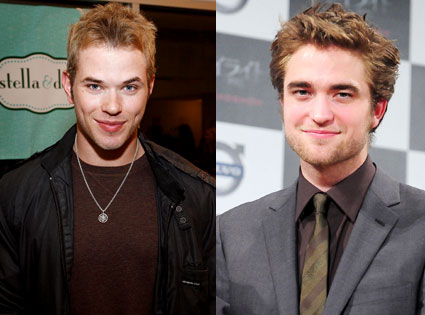 Kellan Lutz called into the Ryan Seacrest show today.  Ryan said to Kellan:
"Rob is the lead, but you're the better-looking Cullen."
Kellan responded:
"Ooh, I need to hang out with people like you more often!"
Get the whole story here. No word on where Kellan was when he made the phone call.
This is probably our last post today as we are all in route to various events. We'll try to post on Twitter anything that breaks that is big!