Kaleb, our favorite Twilight Guy, has just finished Chapter 13: Confessions. And WOW does he get it!
The Canadian Press Maclean's Fiction list ranks the Host #1.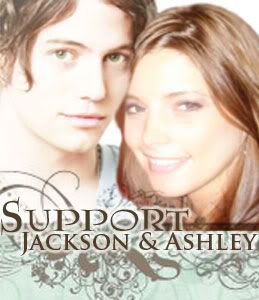 Fans of Jackson and Ashley are collecting content for a fan appriciation book.
Blog Critic's Magazine is giving away a copy of The Host.
Pop over to the Peninsula Daily news for more information on Summer Forks tours!
We have been getting many questions about why Elizabeth Reaser has been absent from the publicity surrounding the Twilight film. The answer to that question is simple. She is currently staring in a broadway play. And as many of you know the schedule broadway actors run is incredibly busy! We wish her all the luck in the world during her production and assure you all that a Q&A is in the works with the Lexicon. In the mean time here is a wonderul interview with Elizabeth that will allow you to get to know her in the mean time.
And finally this evening Aussie fans all over Australia are taking creative measures to get Summit's attention. This is the type of creativity that we spoke to earlier in the week when we addressed the recent rash of internet petitions. Forks anyone?
Edit: Check the post below to read Stephenie's comments on meeting Solomon for the first time!