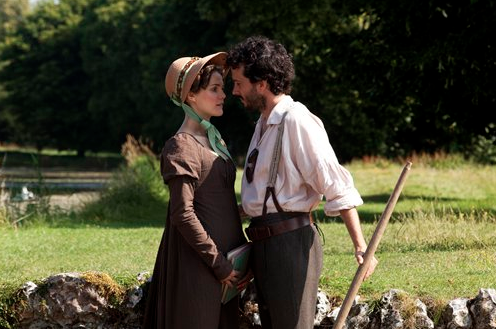 Stephenie Meyer's Fickle Fish Films Production Company's first film, Austenland, will be making its debut at Sundance in the US Dramatic category. You can find it listed here on the Sundance site. The festival this year is notable because, according to the AP:
The Sundance Film Festival has an apparent record lineup of female directors competing for its top honor this January.

Half the entries _ eight of the 16 films _ announced Wednesday in the festival's U.S. dramatic competition were directed by women for the next installment of Robert Redford's independent-cinema showcase, which runs Jan. 17-27 in Park City, Utah.

Going back to 1992, the best showing previously for female filmmakers was in 2000, when six of the 16 U.S. dramatic contenders were directed by women.

Sundance organizers were still trolling back to the early years of the festival's 33-year history, but this January's eight competition films appears to be most ever from women and the first time the entries have been evenly split between female and male directors.
The film was shot back in the summer of 2011 and is based on the Shannon Hale novel of the same name.