Here's the best part folks via the Tonner website: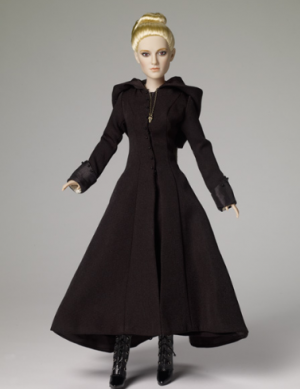 "Our New Roll Out Release – Robert Presents Jane of Twilight
We are pleased and delighted to present to you 5 brand new products that are currently in-stock (or VERY close!), which means you may begin placing your orders at any time! It also means there won't be any agonizing wait before you can receive the latest and greatest Tonner creations…. and that means no agonizing wait between releases, either!
Okay, now the really, REALLY important stuff: There will be FREE SHIPPING on each of the 5 BRAND NEW Tonner products for FIVE DAYS ONLY! So, from now until Sunday at midnight EDT, any item from the Latest Tonner Release will ship for FREE! That's right: this river of Love runneth deep!
Remember, look for the latest Tonner Releases on the second and fourth Wednesday of every month, for, if there is new product in-stock, it will be revealed on those days!"