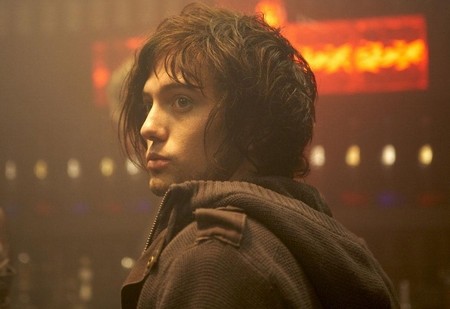 Jackson Rathbone covers his role in Dread and his recent stint as a music video director and palns for teh future.
"We talked a bit about the music video you directed. Is that maybe a stepping stone into feature directing for you then?
Jackson Rathbone: Oh, definitely. I'm actually adapting a couple of short stories right now, not for full-length but for short films, so hopefully I can start kind of slowly, get my feet wet, starting to inch my way to that big feature directing, producing and writing. I want to start off adapting and directing those short films and then, hopefully, write and original full-length film and direct it. That's kind of my plans for next year or the year after. It's definitely going to happen within the next few years.
Are these short stories anything we might be familiar with?
Jackson Rathbone: Well, right now, I'm kind of in the middle of the option agreements and all that. I can't really talk about it too much, I don't want to jinx it. I want to make sure it goes through and get the option, because I've already kind of written it (Laughs). Now I'm just waiting to make sure that's legal.
Finally, what would you like to say to any fans of the horror genre or maybe your Twilight fans about why they should pick up Dread on DVD?
Jackson Rathbone: Well, I think if you want to have a good time with a nice psychological thriller, get a little scared, I think it's a good movie for your girlfriend too (Laughs). Make her hold you close, that's always right with a horror film. It's a great film. If people are interested in checking it out, I'd love it."